Day 2. Along the Canals
Christine cooked us a delicious supper of salmon with loads of fresh veg and finished with an excellent apple pie. The beer and wine flowed and Clive and I put the world to rights. It's always good to see him, one of the most amusing people you could meet, and a true friend. I flowed off to bed and composed the blog so didn't get to sleep very early but the bed was comfortable and I rested well.
Scrambled eggs and bacon sent me on the road after I'd packed everything away. Alarmingly I seemed to have less in my panniers than the day before, but hopefully I just packed them better as nothing seems to be missing.
My original intention had been to cycle up to the Ridgeway which runs close by West Ilsley and make my way to Pangbourne across the Downs but I am aware that I have a very heavy load. With me and the panniers on top of the bike I reckon I'm pushing 150kgs, and rough tracks are best avoided to avoid wheel damage.  So I continued on the tarmac to East Ilsley, passing under the A34 and breasting a couple of short but steep climbs, which I managed without the motor, to get the blood pumping.  Just past Compton the road reared up to double figures and I was glad to be able to flip the motor on briefly.  The general trend was now downhill with a few pitches and I was soon passing Pangbourne College, founded in 1917 to train boys to become Merchant Navy officers.  Apparently it still reflects this ethos although it is no longer specifically a Naval College.
Pangbourne is a pretty town close to the River Thames but I continued on the main road to Purley on Thames before hitting the river at Caversham where I was directed around a work party putting finishing touches to the 3m high wall around the Reading Festival which starts next week. 
The wall seemed to go on forever but I eventually reached the end of the somewhat rough path alongside it and emerged onto a much better tarmac path that continued close to the river north of Reading town centre.  The path varied considerably as it wound through the nature reserve on its way to Sonning
where I hit tarmac before, once again, crossing the Old Bath Road.  I now had several miles of easy flat roads, crossing the M4 before losing my way in Bray.  The entrance to the cycle path round Bray Lake was easily missed and I had to back track.  I then had a problem with getting though one of the worst designed cycle gates I have ever come across: not once, but twice, at either end of the permissive path, I had to unload the bike in order to get through it.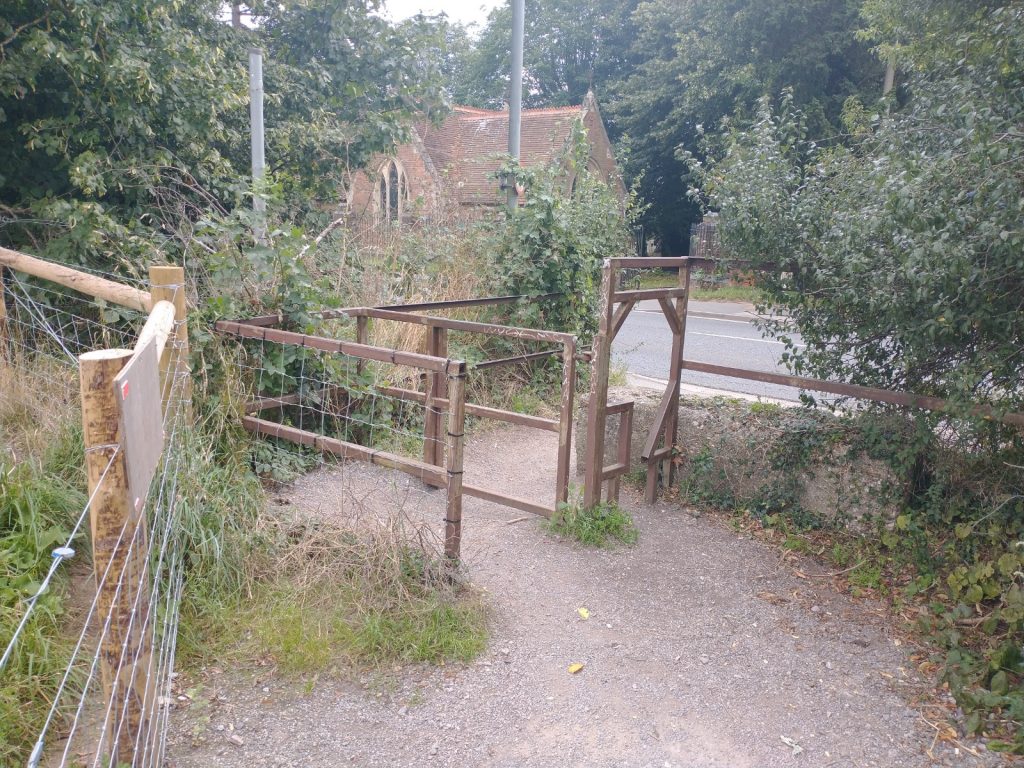 I crossed the Thames at Monkey Island, over an attractive bridge which I had to wheel across to negotiate the zig zag access, around Dorney Lake which is owned by Eton College and was developed by them at the cost of £17m, mainly for their own use.  However in 2012 it became the centre for rowing and canoeing events for the London Olympics and is regularly used by third parties for regattas, including this year's University Boat race.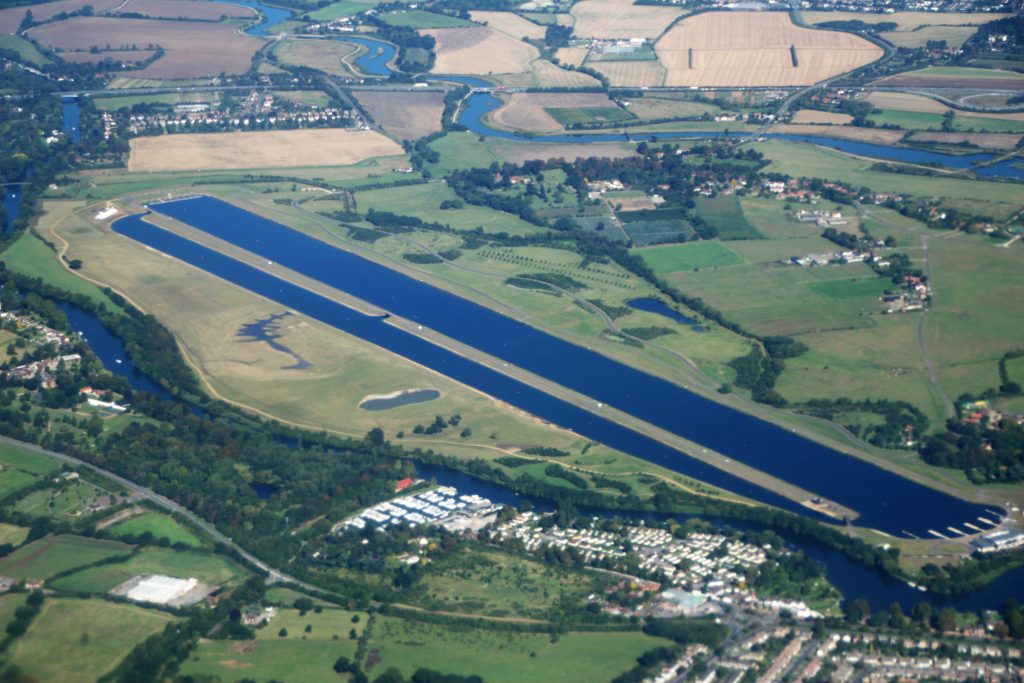 I then found a message from Caledonian sleeper that the train would be late boarding but that they expected arrival times would not be affected. 
More annoyingly the only carriages that will take bikes are seated carriages and they did not have one going to Inverness from London.  This meant that I had to unload my bike of luggage at the very front of the train before wheeling my bike to the very rear of the half mile long train to put it in the only seated carriage which was due to go to Aberdeen.  The Caledonian sleeper leaving London consists of three trains that end up in Inverness, Fort William and Aberdeen after they have divided at Edinburgh in the early hours of the morning, I then had to walk the 800 metres back to my couchette at the front.  Thus I had to trust that the crew would wake me in time to move my bike from the Aberdeen section to the seated carriage that was to be attached to the Inverness train at Edinburgh Waverley. More of that tomorrow…………